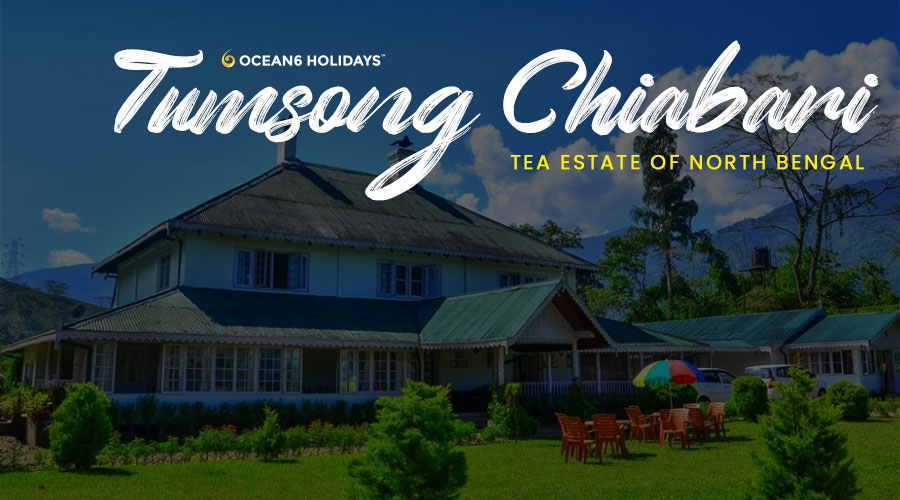 Of all the tea garden images that have mesmerized travellers for years, the one with a quaint bungalow nestled amid the rolling hills with whistling breeze sweeping across its backyard is a favourite. Tumsong Chiabari in Darjeeling's Ghoom with its 186-ha tea area on an open hill slope makes for one such image. It is quiet and peaceful out here with only the chirping of birds, murmuring of the streams, and the happy songs of the tea workers breaking the silence in a rhythmic way. The bungalow has an amazing colonial aura. All the rooms of the property are fitted with modern-day amenities. If you are looking to spend a relaxing holiday combined with some rich tea experience, then Tumsong Chiabari is surely the right destination for you.
The 'Chai' Experience at Tumsong Chiabari
Hills, solace, and tea make an awesome combination. They together represent a state of hedonism that is comparable to nothing else on earth. At Tumsong Chiabari, you can experience that in its truest form.
The resort offers you three tour packages, all of which bundle in an exquisite tea experience along with several other activities. You can either choose to relax in the beautiful garden amid feathery white clouds sipping your favourite blend of Darjeeling tea or indulge in some activities.
There are options for outdoor activities like:

Campfire
Bird watching
Hiking
Riverside camping and picnicking
Trekking
You can also watch live dance performances of Lepcha or Rongpa dancers that the Tea Retreat organizes for its guests around a bonfire in the evening.
How to reach?
Bagdogra in Siliguri is the nearest airport to Tumsong Chiabari. You can reach Bagdogra by air from any part of India by availing direct or connecting flights. From Bagdogra, you can reach Tumsong by road in 3 hours.
Our Tea Gardens of Darjeeling Tour