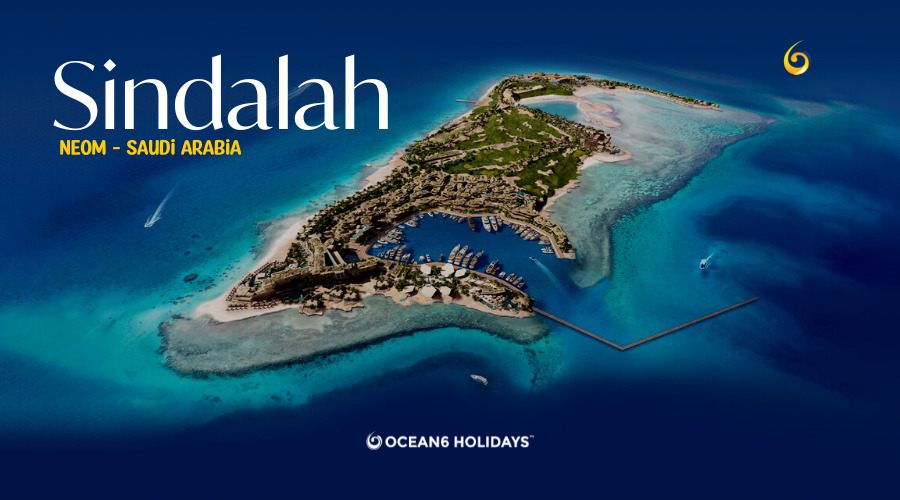 Introduction
Sindalah Island is the newest destination for luxury travelers in the Red Sea. With its pristine beaches, luxurious accommodations, and exciting activities, it is sure to become a must-visit location for travelers looking for the ultimate in relaxation and adventure. In this post, we'll take a closer look at what Sindalah has to offer and why it's a top choice for luxury travelers.
Location and Accessibility
Sindalah Island is located in the Red Sea, just off the coast of Saudi Arabia. The island can be accessed by boat or by air, with the nearest airport being King Abdulaziz International Airport in Jeddah. Once you arrive at the airport, you can take a private car or helicopter to the island.
Accommodations and Amenities
Sindalah Island offers luxurious accommodations for all types of travelers. From private villas to suites, there are plenty of options to choose from. Each villa or suite comes with its own private pool and access to the beach. In addition, guests can enjoy fine dining at the island's restaurants, indulge in spa services, and take part in a variety of activities, including snorkeling, diving, and more.
Get ready for the ultimate luxury getaway! Sindalah is more than just an island; it's a paradise for golf aficionados, foodies, and ocean enthusiasts alike. The island boasts a world-class 6,474-yard (5,920-meter) par 70 golf course that offers two nine-hole experiences from its 18 tees, making it a top destination for golf lovers. Sindalah is set to spoil visitors with around 40 restaurants, including nine casual eateries and nine fine-dining spots, as well as a yacht club and a beach club. If that's not enough, the island also offers a range of under-the-sea activities such as snorkelling, kayaking, and scuba diving, with 75 offshore buoys making it a prime yachting destination. And that's not all! Sindalah will open its doors early in 2024, offering 413 ultra-premium hotel rooms, 333 top-end serviced apartments, 51 luxury retail outlets, luxury spas, 86 piers, and over 50 luxury brands on the island. Get ready for an unforgettable experience in the lap of luxury!
Attractions and Activities
Sindalah Island has plenty of activities and attractions to keep travelers busy. For those who love the water, there are a variety of water sports available, including snorkeling, diving, and more. If you prefer to relax on the beach, there are plenty of options for that too. You can also explore the surrounding area for cultural and historical experiences.
Dining and Nightlife
Sindalah Island offers a variety of dining options, including fine dining restaurants, casual eateries, and beachfront bars. The island's chefs use locally sourced ingredients to create delicious dishes inspired by the flavors of the region. For those looking to party the night away, there are plenty of nightlife options, including bars and lounges.
Sustainability and Conservation Efforts
Sindalah Island is committed to preserving the natural environment of the island. The island has several initiatives in place to reduce waste and energy consumption, including using renewable energy sources and reducing plastic usage. Guests are encouraged to take part in sustainability efforts during their stay.
Conclusion
Sindalah Island is set to open its doors to visitors from all over the world in early 2024, and it's already becoming a top choice for luxury travelers. With its stunning location, luxurious accommodations, and exciting activities, it's a must-visit destination for those seeking the ultimate in relaxation and adventure. We highly recommend adding it to your travel bucket list!