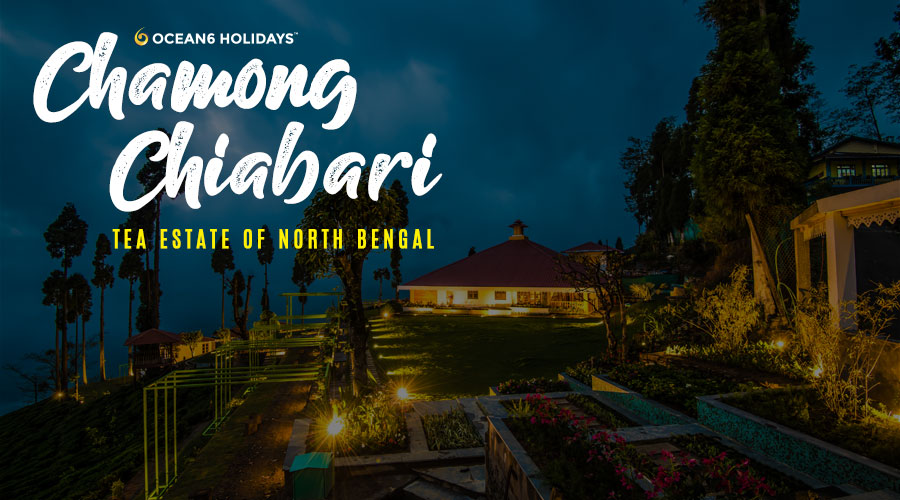 Chamong Chiabari
Chamong, in the lap of Darjeeling Himalayas, is a pristine tea estate that derives its name from the monk-like little birds 'Chamoo' (in Lepcha) visiting the place. The entire area around this estate is so serene and peaceful that the Lepcha Buddhist monks find this area ideal for offering their prayers.
Most of the estate is under forest cover filled with coniferous trees, wild flowers, birds, and animals.
Only about 132ha of land is used for tea plantation. The tea garden is Naturland and Rainforest
Alliance certified and contributes significantly to Chamong Group's 3000 MT of total annual tea
production.
History
The first tea garden of Chamong Group was established in Assam in 1916. The iconic tea plantation
owners are now into their 6th generation and own 4 estates in Assam and 17 in Darjeeling. Some of
the tea estates in Darjeeling are more than 100 years old; but thanks to the Chamong Group's
modernization efforts, they are all running in full capacity and have gained a competitive edge over
other tea gardens in the region.
Speciality
Chamong Tea Estate is famous for its organic and flavoured tea leaves. It is the largest producer of
organic Darjeeling teas, both in terms of quality and quantity. Tea leaves are handpicked by skilled
tea workers and processed with care. The tea varieties produced here are organic green tea, organic
black tea, and organic oolong tea.
How to reach
The easiest way to Chamong Tea Estate is from Bagdogra Airport. It is 37.2 km away from Bagdogra.
One can hire a car to Chamong Tea Estate from Bagdogra.
Where to stay
There are lots of accommodation options near Chamong Tea Estate but when it comes to luxury, nothing matches the standards of Chamong Chiabari. The enchanting retreat in the lap of the Himalayas smoothly takes you away from the hassles of daily life to an abode of peace and serenity.
Chamong Chiabari is a resort-cum-spa which has three room types: a bungalow overlooking a
garden, a suite offering magnificent mountain views, and a Queen room with attached spa bath.
Each room is equipped with all the amenities of modern living including a Fulton bed, a mini bar, and
a flat-screen TV with cable channels.
Speaking about hospitality, the staff at Chamong Chiabari makes you feel comfortable in the most
cordial way possible. From serving them the choicest of menus for breakfast and special meals to
those who are on a diet to escorting you on a guided tea tour, they leave no stone unturned to make
your stay a memorable one.
The best part of the property is it allows you to bring your pets along with you and it does not charge
you anything extra for them! Further, the resort provides all the facilities for its physically disabled
guests.
Top activities
The Chamong Chiabari experience is incomplete without the host of activities it offers. The top
activities for the guests staying here include:
Bird watching
Mountain treks
Cycling
Campfire and barbeque at the lawn
Dance and music performance by local Lepcha and Nepalese dancers
Indoor board games and puzzles
Playground for children
Books and DVDs (for children)
While staying at Chamong Chiabari you can visit the Ghoom Monastery, Yiga Choeling, Batasia Loop,
Darjeeling Mall, and its tea shops, Japanese Peace Pagoda, Tiger Hill, Botanical Gardens, Chowrasta,
and Raj Bhavan, etc- all within a day's trip. Plus, there is this quintessential guided tea garden tour
that the estate conducts for its visitors. It allows you to experience nature in its full glory while
enriching you with a lot of tea knowledge.
Don't forget to collect your souvenir from the Chiabari Gift Shop before leaving the tea estate. The
keepsake will remind you of the place and nudge you to come back to it again and again.