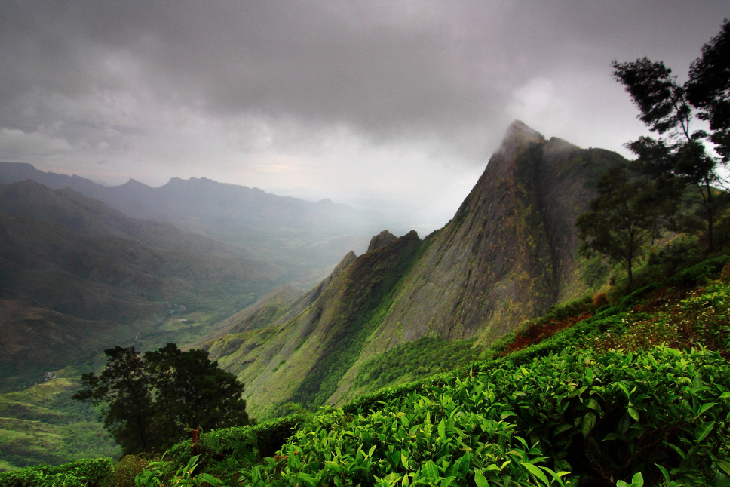 The Highest Organic Tea Estate in the World – Kolukkumalai Tea Estate is a feast for senses and a treat to the people struck with wanderlust. But since there is already hype around Munnar, Kolukkumalai despite being much beautiful remains off the tea tourism map. At an altitude of almost 8000 ft, the tea garden provides a breathtaking view of the nearby hill stations.
A brief History
Although the estate was started in 1920, tea leaf plantation began here in 1927. The tea factory was built another ten years later, in 1936. Previously, 150 workers worked in the estate. Now, only 75 tea workers work here.
The ownership of Kolukkumalai Tea estate was handed over by the British Management to the Chettiar Brothers in 1935. After running it for more than three decades, the Chettiar Brothers transferred the rights to the AJ Group. Since 1971, AJ Group is looking after the estate.
Speciality
Kolukkumalai tea estate was founded by the British in the early 1900s and its factory still uses the orthodox method of tea processing. The tea grown here is known to have a unique aroma and flavour because of the high altitude.
How to Reach
Although it's located only about 32 km (20 miles) from Munnar town, it takes around 2 hours to reach Kolukkumalai Tea Garden via Suryanelli in Kerala's Idukki district due to the rugged terrain. The final part of the journey can only be undertaken by jeep.
Where to stay
Kolukkumalai being a protected area, the options to stay here is limited. One can opt for tent accommodation or campsite stays to feel the closeness to nature.
Sightseeing
Apart from the lush tea gardens and mountains in the backdrop, hills of Annamalai and Kolukkumalai range are home to the Neelakurinji- a special variety of Strobilanthus that grows once every 12 years. The best places to see these blossoms are the Eravikulam National park in Munnar, the Kolukkumalai hilltop and Kodaikanal.
The other must-visit places near Kolukkumalai tea gardens are Anayirankal dam, Chinnakanal Waterfalls, Kundala Dam Lake, Lock Heart Gap, Bison valley, and Carmelgiri Elephant Park. A guided factory and garden tour at Kolukkumalai tea estate will further add to your experience of tea tourism.
Why would you come again?
The mesmerizing beauty of the hilltop tea garden and the pleasant accommodation will soothe your soul and you will feel one with nature. To have a perfect solace of mind in an offbeat destination you will feel like visiting Kolukkumalai again and again.